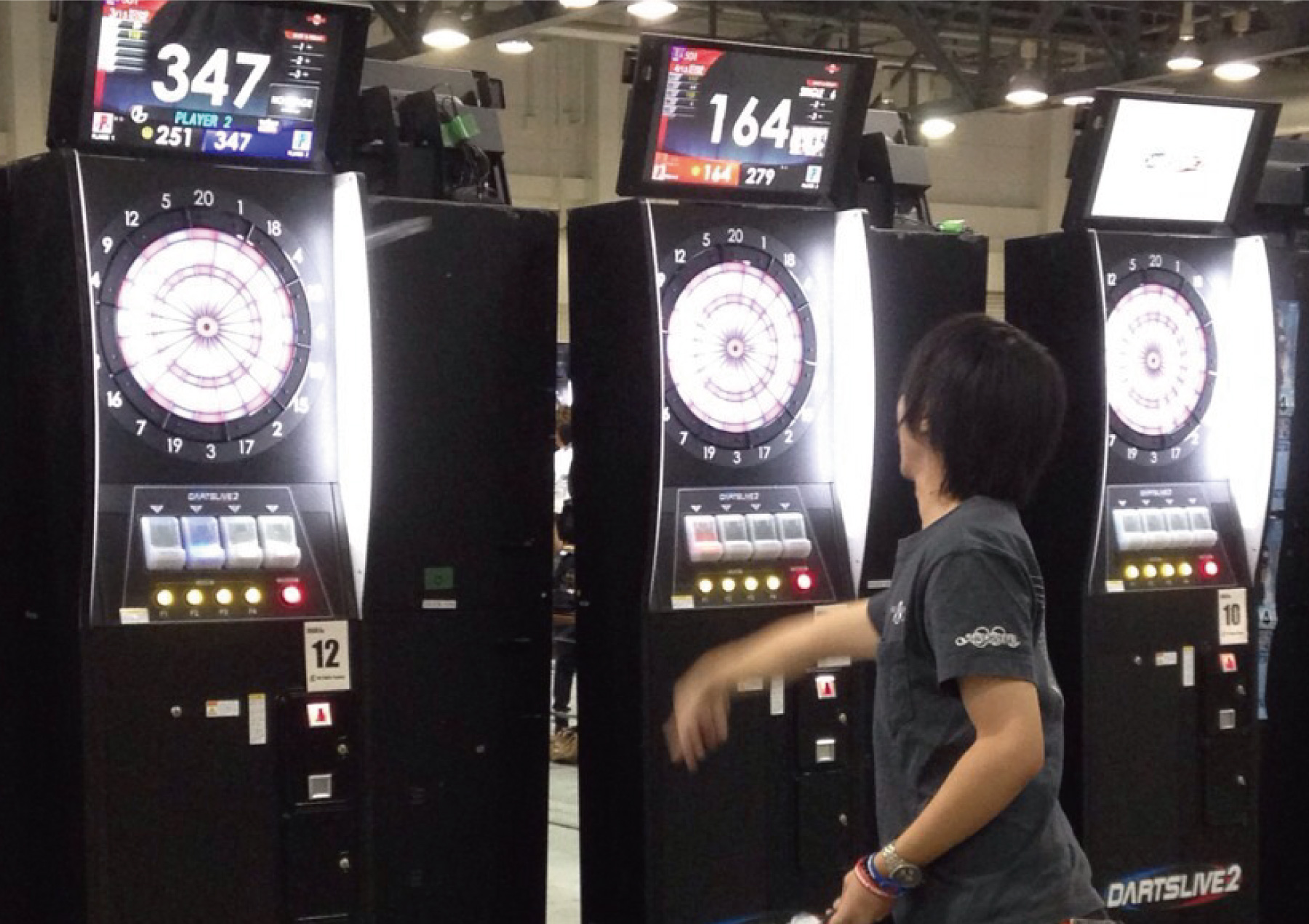 Customers can play games with players all over the world with our network-connected Digital Darts Machine. Various party games in addition to standard games such as "'01 GAMES", "CRICKET" and "COUNT-UP" can be played with this machine.
It is possible to make incredible sales by taking better advantage of our digital darts machine.
10 Fields Factory provides consulting service fitted to each store based on our consulting results in which sales has increased.
We also provide advice based on the performance in operation of our directly managed store "Darts Cafe Garden".
Furthermore, our experience in operating darts league and jointly running darts tournaments makes it possible for us to offer comprehensive support for your digital darts operation.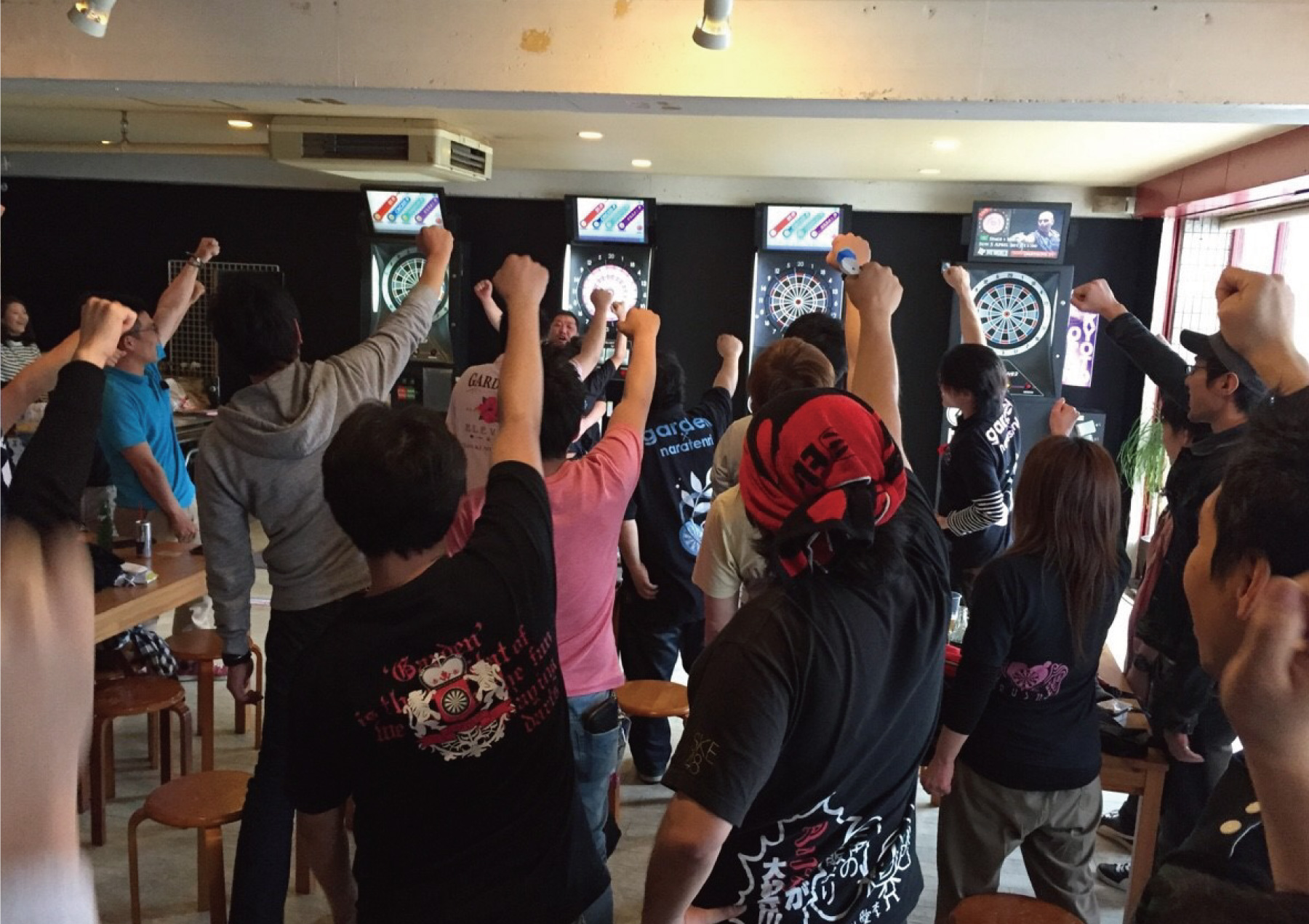 In view of the sales average of stores which digital darts machines are installed,
sales other than sales from darts machine itself is up by around 122% year-on-year.

Furthermore, current supply cannot keep up with the demand, which means customers always look for the store that has installed digital darts machines.
This is the reason why you can increase customers by taking good advantage of our digital darts machine.
Holding darts tournaments at your store will definitely increase regular customer.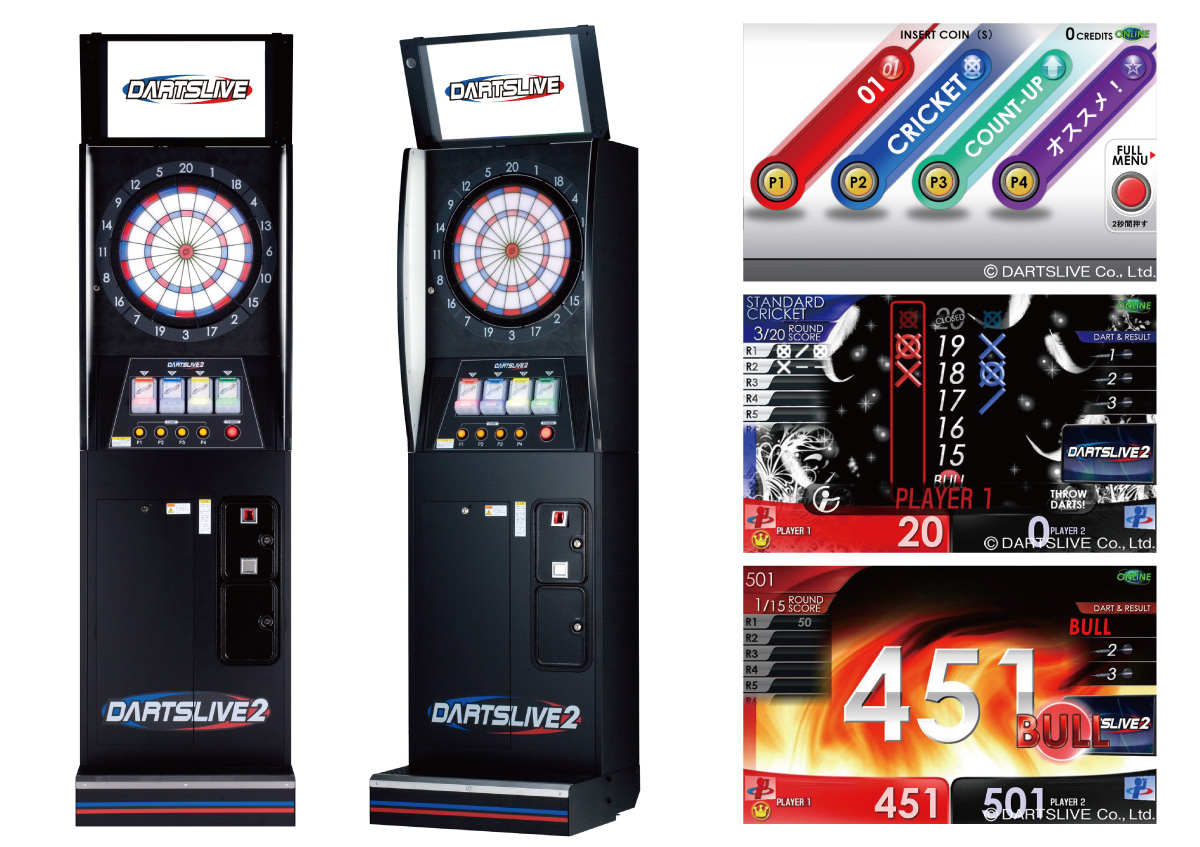 "DARTSLIVE2" is the succession machine of our pioneering network-connected darts machine "DARTSLIVE". DARTSLIVE2 has installed new games and new various functions in addition to the original ones of DARTSLIVE.
Not to mention of standard games such as "'01 GAMES" and "CRIKET", other various party games are installed.
Illumination of LED darts board will boost the game.
Furthermore, there are much more functions such as JAPAN-MODE which gives customers experience of games played by professionals, LEAGUE GAMES, and "GLOBAL MATCH".<>br With its "GLOBAL MATCH" function, customers can enjoy playing network competition games with players from all over the world! Customers can enjoy a blast match by playing doubles, or playing against players of different levels of ability by using Handicap function.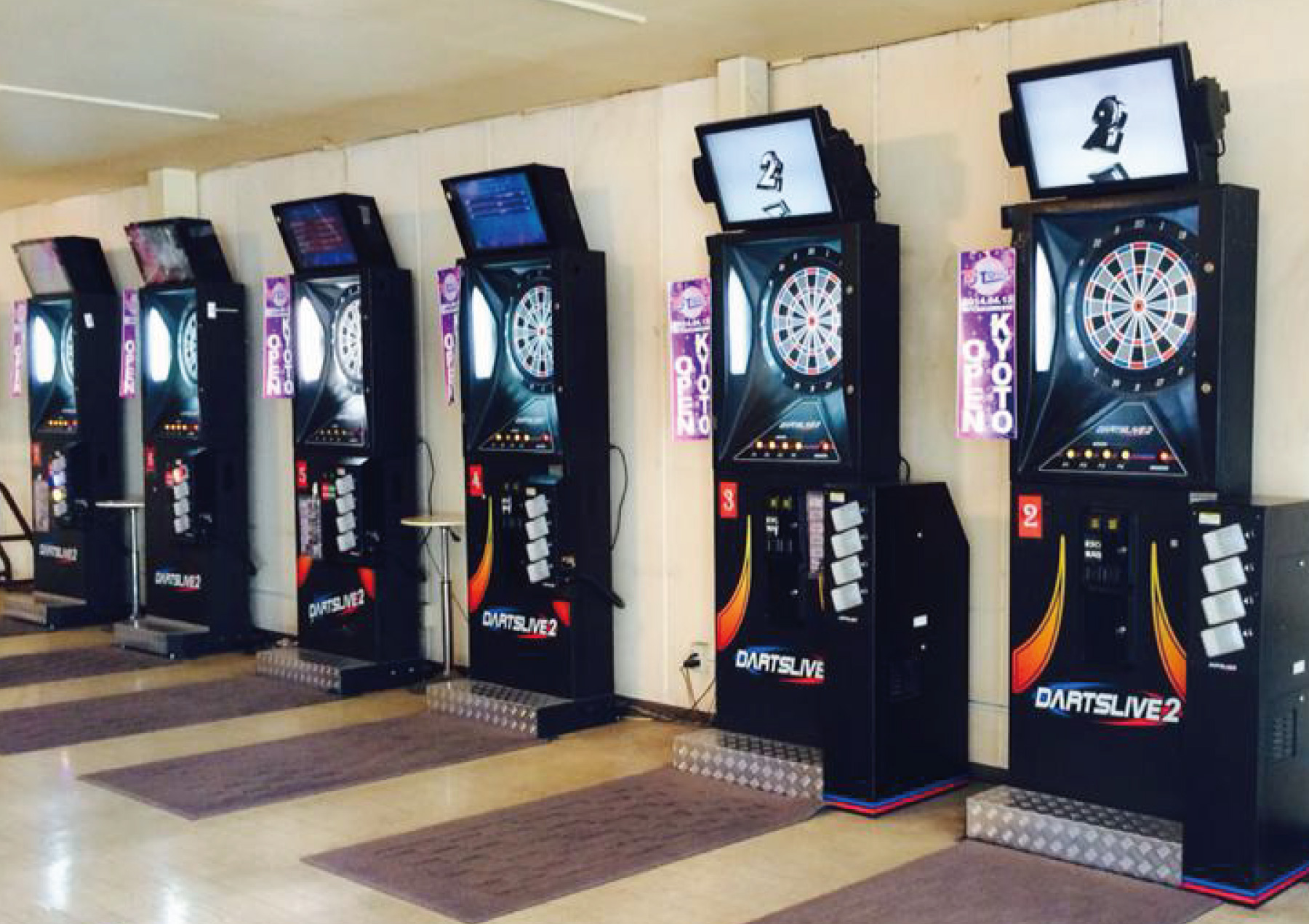 Since darts machine is a precision equipment and has many consumable equipment and supplies, there is always risk of malfunctions and breakdowns. Malfunctions lead to lower customer satisfaction, and big breakdowns directly affect store's income.
Therefore, we provide an industry-leading after-sales services in order for store owners to feel reassured.
For example, we provide monthly machine maintenance at no cost, including the cost of replacing equipment or supplies.
Also, our technical staffs are always on call to rapidly handle the emergent malfunction.
These after-sales services keep your store income derived from our darts machine stable, which makes it possible for store owners to manage store stably.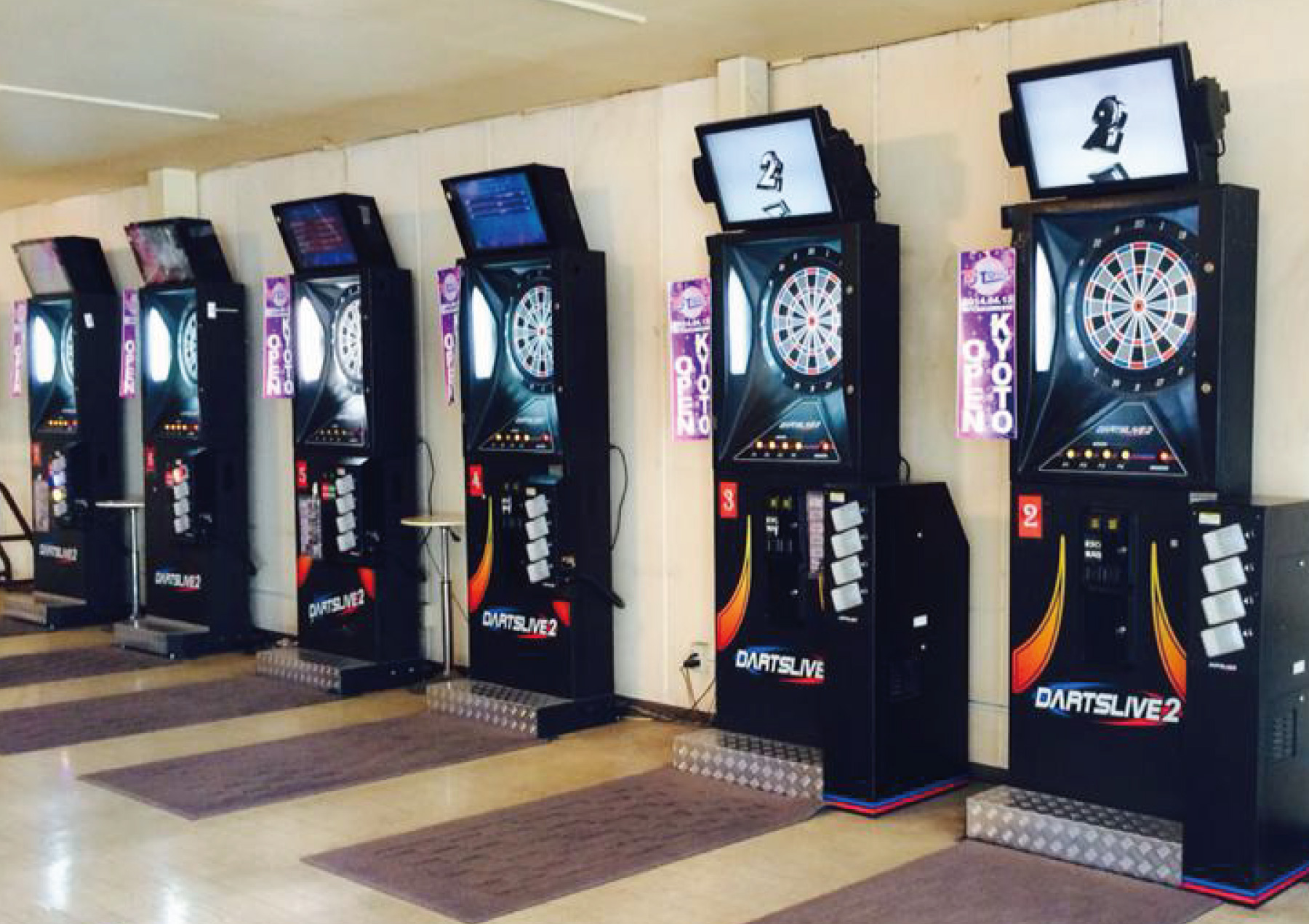 This is a list of shops that have introduced darts machines from our company.
If you have never played darts, please try it at the store below!
·The Odd Seoul
·Vault
·Studio 300
·Rue Tomas Morato
·G Cafe
·Azito Lounge
·Jazz Music Bar and Restaurant